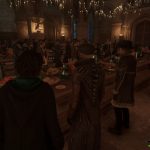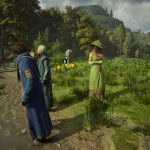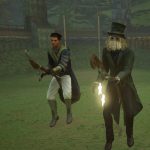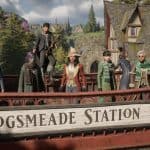 HogWarp – Multiplayer v0.5.0
---
Multiplayer framework for Hogwarts Legacy, targeting roleplay and extension.
HogWarp aims to be a framework to make multiplayer experiences possible in this otherwise strictly single player game. The focus is to provide the tools and a stable set of base features for server developers to host their own customized experience. We provide script development through C# server side and native Unreal Engine Blueprints on the client side.
1) You need to be in the discord server as we use that for authentication
2) Unzip the files you downloaded.
3) Double click on HogWarp.exe, it will ask that you locate the game's executable, once you found the game's executable accept.
4) Click "Login", a web page will ask you to login with discord.
5) Once you logged in with discord the game should launch.
6) Load a save like you would normally.
7) Once in game press right ctrl on your keyboard (next to the arrow keys)
8) Server list should open, just join any server you want!
Development
If you are interested in creating your own multiplayer experience, please do checkout the opensource multiplayer broom race sample: